Social Media Marketing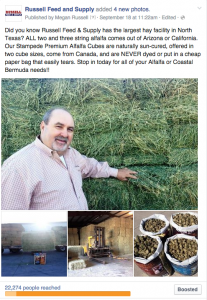 Social Media Services from Red Mango Marketing
A social media presence gives you the unique marketing opportunity to network with your customers. We work with you to design an effective presence for your business on Facebook, Twitter, Linked In and other social media sites; and utilize this presence to engage your customers in discussions about your products and services.
Social Media Set up
Red Mango Marketing will set up your Facebook Business Page, Twitter Business Account, and/or Pinterest Business Account for you.  We'll link the tabs to your website and give you tips on how and when to post, show you how to create events on Facebook all for a one time charge. We also set up Google+ pages, LinkedIn accounts, and Youtube Channels.
Facebook/Instagram Advertising
Need help setting up your advertising campaigns? Want to create a custom audience or lookalike audience? We can help. We set up and run success advertising campaigns that result in more business through your door and sales in the store.
Managed Social Media Services
Don't have time to manage your social media?  Talk to us, we can create a plan with you and manage and execute your Social Media plan.
Talk to us today at 214-789-4967!