RMM Attends the Purina Retail Expo!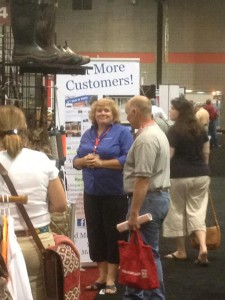 Red Mango Marketing attended the Purina Retail Expo in Nashville earlier this month as an exhibitor AND on behalf of one of our clients.
Our exhibitor booth was busy with traffic, we met with several new folks, and are working on new opportunities for our customers.  Many familiar faces of clients stopped by to visit and recommend us, thank you for your support!
Red Mango Marketing also attended the meeting on behalf of our client Eagle Hardware Farm & Ranch.   See what our client has to say about our support!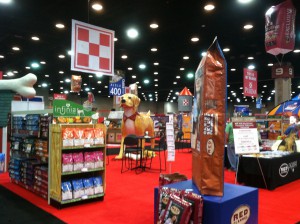 "Due to unforeseen circumstances, my participation in this year's Purina Expo was not possible.  Some quick thinking prompted me to ask our Red Mango rep to go in my place.  I had no idea it would work out as well as it did!
Kathleen attend the meetings and expo on my behalf. She worked hard to help me learn what vendors were at the show, shared the show specials and placed several orders for us!  Afterwards Kathleen visited our store, updating us on the information she learned at the meetings.  She is wonderful!
What initially was a disappointment turned into a wonderful and pleasant experience.  Oddly enough, I would consider using Red Mango Marketing to attend the Retail Expo again!  Thank you Red Mango Marketing and especially Kathleen for saving us in a pinch!"
Interested in how we can help out at the San Antonio Expo in February?  Call us!
---
This entry was posted on Wednesday, August 29th, 2012 at 2:36 pm and is filed under
News & Updates
. You can follow any responses to this entry through the
RSS 2.0
feed. Responses are currently closed, but you can
trackback
from your own site.
---