October Holiday Planning & Marketing
Start your holiday planning & marketing now for a successful holiday season
Have you started to plan for the holidays? Depending on your business, there are a number of different campaigns you could run during the holiday season. The type of campaign you decide to run will depend on the products and services you offer, and the audience you're trying to reach. You will also need to consider the type of results you're looking for and your overall goals for the upcoming season.
Check out this October Themes 2016 Infographic for ideas on holiday offers, holiday season dates you should start building a plan around now, and upcoming October theme dates that you can use to leverage foot traffic or online traffic to your small business.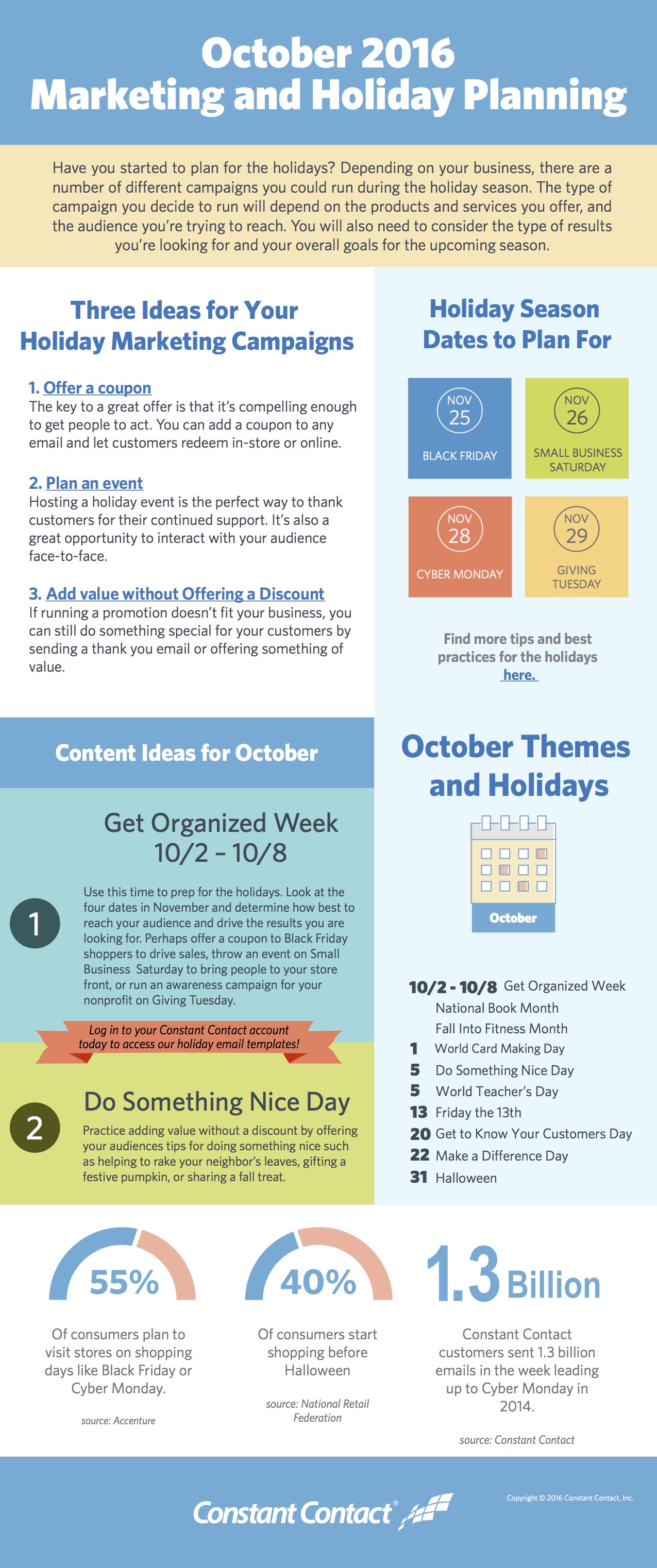 ---
This entry was posted on Thursday, September 22nd, 2016 at 9:25 am and is filed under
News & Updates
. You can follow any responses to this entry through the
RSS 2.0
feed. Both comments and pings are currently closed.
---