New Year, New Clients
In January Red Mango Marketing spoke at several meetings in the Greater Houston area on Internet Marketing.  We met with more than 20 Farm & Feed stores over the course of two days and answered many questions.  Several of these folks have websites and even sell a fair amount of business over them!  Wonderful news.  Others took notes and have employed the information we gave them to help grow their business.
In February we made a second trip and visited with 6 new clients, all a result from the January trip.  We've started rolling out these new websites in March and still have a few more to  come in April.  Be sure to visit their websites!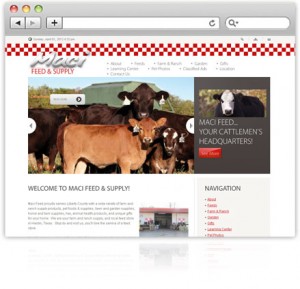 ---
This entry was posted on Thursday, April 5th, 2012 at 10:47 pm and is filed under
News & Updates
. You can follow any responses to this entry through the
RSS 2.0
feed. Responses are currently closed, but you can
trackback
from your own site.
---