Just Released: Constant Contact's Official Shopify App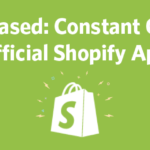 With ecommerce sales expected to increase 23.2 percent in 2017, it's no secret that consumers are making more and more purchases online.
Is your business driving the online sales you'd like?
To turn your online store into a business-boosting channel, you need to do more than just set up your store.
You need to market your online store and increase sales with targeted sales emails.
This week, we're excited to announce a brand new app to help you connect your online store and email marketing.
Get started right away! Get the Constant Contact for Shopify app here.
Constant Contact for Shopify will help you manage your customer data, send targeted marketing emails, and increase your online sales.
Here's how to get started:
1. Connect your Shopify store with your Constant Contact account
Visit the Integrations tab in your Constant Contact account.
Enter your store URL to automatically import your contacts.
Once your store is connected, your Shopify contacts will automatically be organized by purchasing behavior. We'll create targeted email lists for your best customers, first-time customers, repeat customers, and more.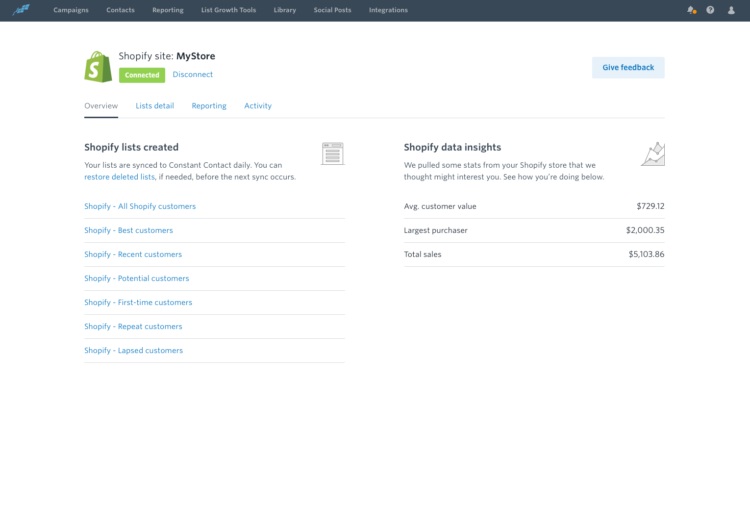 2. Create persuasive, targeted marketing emails
Increasing sales with email marketing means sending the right message to the right people at the right time.
Based on your targeted email lists, create sales emails that will push people to their next purchase.
For example, you can encourage first-time customers to make a second purchase with you by emailing them an incentive — like 15 percent off their next order.
Create professional, mobile-responsive emails in minutes using one of Constant Contact's email templates.
3. Review results
Once your emails are sent, make sure your efforts are paying off.
The Constant Contact for Shopify app offers reporting so you can see if your email marketing is translating into real business results.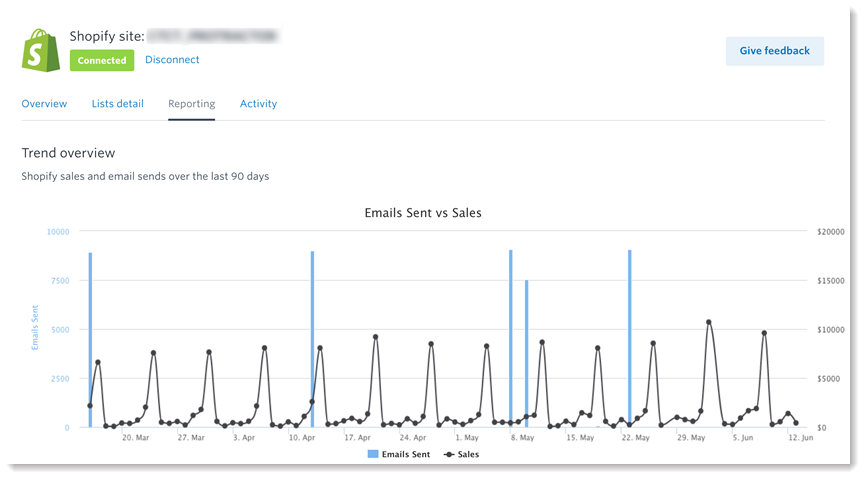 Ready to try the app for yourself?
Log in to your Constant Contact account to start using our free app.
Once you've given it a try, we'd love to know what you think! You can leave us a review right here. 
The post Just Released: Constant Contact's Official Shopify App appeared first on Constant Contact Blogs.
---
---