7 Email Marketing Practices to Leave Behind in the New Year
When it comes to email marketing success, sometimes quitting is for winners.
I'm willing to bet there are a number of poor email marketing practices that held you back in the past year.
What if you resolved to give them up once and for all?
No counting calories or cutting out cookies required, just quitting the bad habits that are holding your business back.
Stick with me for a few minutes and I'll show you the top seven things that marketers need to quit to make 2017 a game-changing year.
Brand new to email marketing? Make this the year you give it a try! Test drive a free Constant Contact account for 60 days. 
Settle in and grab a cookie or two…because, hey, you can!
1. Stop wingin' it
Most people don't draft their marketing plan a year in advance.
Don't be like most people.
Get ahead of the game and plan out potential marketing opportunities to guide you month to month. As you already know, some months are busy and some are slow. In either case, it's best to have an idea of what you're going to send, instead of scrambling at the last minute.
It sounds overwhelming at first, but we'll show you how to plan a year's worth of email marketing ideas in just 15 minutes.
Watch our free webinar: Plan Your Email Marketing in 15 Minutes or Less to see how it's done. 
2. Quit sending inconsistently
Make 2018 the year you finally establish a consistent email marketing schedule. When you send at the same time every week or month, your subscribers come to expect your email and look forward to it.
And, if you invest the time to create a reusable email template, you can create an email in minutes.
Create your master template, then choose an optimal time to send based on what's worked well for you in the past. Take a look at your email reports to see if any day or time gives you especially strong results.
3. Don't put off contact management
Contact management is a crucial part of email marketing because proper collection and segmentation methods are the difference between blasting subscribers with your marketing messages and targeting subscribers with the right message at the right time.
Just like organizing your closet, you want to start by getting rid of things that no longer serve you, such as bounced contacts.
Tip: Constant Contact provides guidance on which contacts you should consider removing based on ongoing deliverability issues: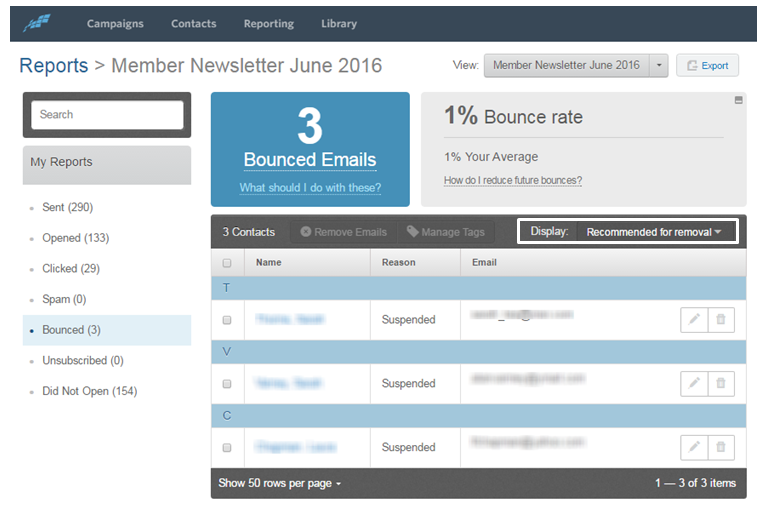 You can also create a number of different email lists so you can target people with specific messages that match their interests.
Customize your sign-up form so new subscribers can select what kind of information they want to receive from you.  
Here's an example from No Rest for Bridget:
And you can make it even easier by adding your contacts to lists automatically with click segmentation.
4. Get over the fear of asking for email addresses
Speaking of contacts…
Nothing is more important to the growth of your business or nonprofit than reaching new customers, volunteers, or donors on an ongoing basis.
In order to be more confident about collecting email addresses more frequently, create a strong system to build your email list everywhere you can.
Here are some tools and look into:
In-person list building:
Free list building apps:
Website signup forms:
5. Don't ignore new subscribers
Set up a Welcome Series already!  
According to an Epsilon study, Welcome Emails have the highest open rates, compared to every other type of marketing email.
It's also your best chance to make your subscribers feel welcomed and drive early action.
You can customize your Welcome Email and write a short message, which will send immediately after a new contact is added to your email list.
Then, go beyond your Welcome Email with a series of two more messages to reach subscribers when they are most engaged.
Start here:
6. Don't be afraid to design your own images    
You don't have to be a designer to create beautiful, eye-catching visuals for your marketing emails.  
I wrote a post detailing 7 free tools you can use to create better images to help you find the right resources.
Tip: Constant Contact also has millions of stock images available to get you started.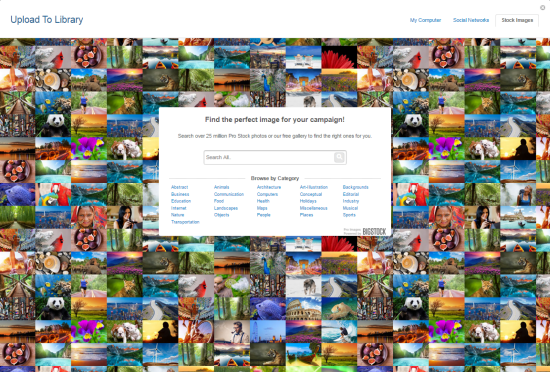 7. Stop avoiding metrics and reporting
I saw you try to scroll when you read this. Yes, you!
I hate to break it to you but metrics and reporting are the fruits of your labor. They are where you go when you need answers or when your boss wants to see how your marketing efforts are working.
Get familiar with your email tracking tools and how different metrics relate to your business goals.
Our reporting tools tell you how many people opened and clicked on your email and which devices people are reading it from. These insights will help you focus your efforts and understand what to avoid doing in the future.
We also have tools like Campaign Comparison that lets you compare up to five campaigns. After each send, look into what's working and where you need to tweak your strategy.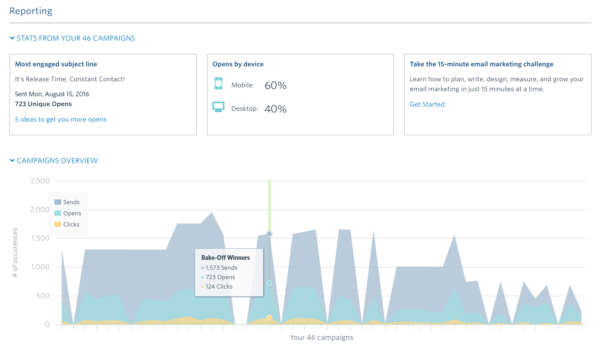 Start here:
Step up your marketing game in 2018
.
If you follow these seven steps, you'll be set up for success in the year ahead.
I wish you all a productive and prosperous New Year that will make your 2017-self jealous.
Want to send business-generating emails in no time? Our 5-step Approach to Successful Email Marketing guide will show you how! 
The post 7 Email Marketing Practices to Leave Behind in the New Year appeared first on Constant Contact Blogs.