Email Marketing
We are a Constant Contact Accredited Solution Provider– that means we are dedicated to helping small business owners and leaders of non-profit organizations to reach their online marketing goals. What do you want to achieve? Let us chart the best path to take and show you, step-by-step, how to get there.
What can you do with Constant Contact?
Email Marketing – tell customers about your next sale, special offers, and more
Event Marketing – when you want to create a buzz about a cool event you're hosting
Online Survey – read your customers' mind with a survey
Social Campaigns – build a groups of passionate fans
Save Local – support other local business the fun way
"More than 500,000 small businesses, non-profit organizations and member associations around the world rely on Constant Contact for their online marketing needs."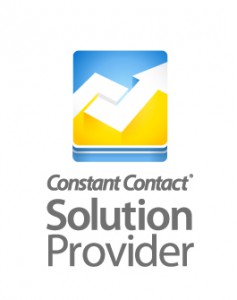 At Red Mango Marketing we offer Custom Constant Contact services. Our goal is to make you look good!
EMAIL MARKETING
Account Quick Start – Everything from account setup to using your first email template.
Custom Template Creation – Customization of selected email campaign formats using client's color scheme, branding, logos, and URLs.
Campaign Creation and Execution – Custom-built templates, based on your brand and design requirements.
 EVENT MARKETING
Complete Event Set Up Service – All your event marketing set up online — including registration, invitation and homepage setup.
 ONLINE SURVEY
Survey Creation – A complete survey, based on your goals and objectives.
 SAVE LOCAL
Coupon Design – A professionally–designed custom coupon based on your specifications.
SOCIAL CAMPAIGNS
Our experts will create your social media marketing strategy, grow your social audience and track your success.
Ask how you can join my Constant Contact Group and get special deals on services we offer. To schedule a complimentary strategy session fill out this form, and I will contact you within 48 hours.