6 Ways to Scare Readers Off Your Email List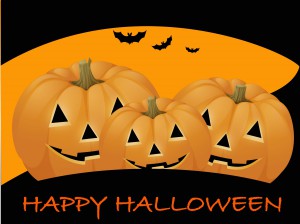 In the spirit of the season, let's talk about ways you can "Scare" your email readers away from reading your content or worse yet, unsubscribe to your list!
Sending too many emails
Do you like it when you receive a daily email from a business?  Not so much, right?  Same with your customers.  Know when to send to keep your business top of mind with your customers.  Once a month is great for a monthly newsletter.  Have something else going in that they need to know, send it out.  Just not every week or day.
Missing the mark
Sending out content that is irrelevant to your readers/customers will burn them out.  They wont' read it, will delete it, or worse, unsubscribe to your list.
Make sure your email marketing campaigns add value and is relevant to your readers/customers.
And the point is?
Time is money.  Your customers are busy so get to the point.  Don't beat around the bush.  Say what you need to say and move on.
The boring Email Campaign
Create emails that are conversational.  You are not the walking dead and neither is your business.  Simple, easy to use language that let's your personality come through is best.
Using the wrong template – horrors!
No ugly templates.  Make sure your campaign is visually appealing as well as relevant and engaging.  Use beautiful images to enhance your message.
No tricks, just treats!
Let your readers know what to expect, like when you send out your newsletter campaigns and the type of content they can expect to receive.
Avoid these tips and you'll be successful at creating long term readers for your newsletters!
Have a question or need some help?  Let us know!  We are here to help you run a successful email marketing campaign.  Email us your questions!