30 Email Ideas for the Holidays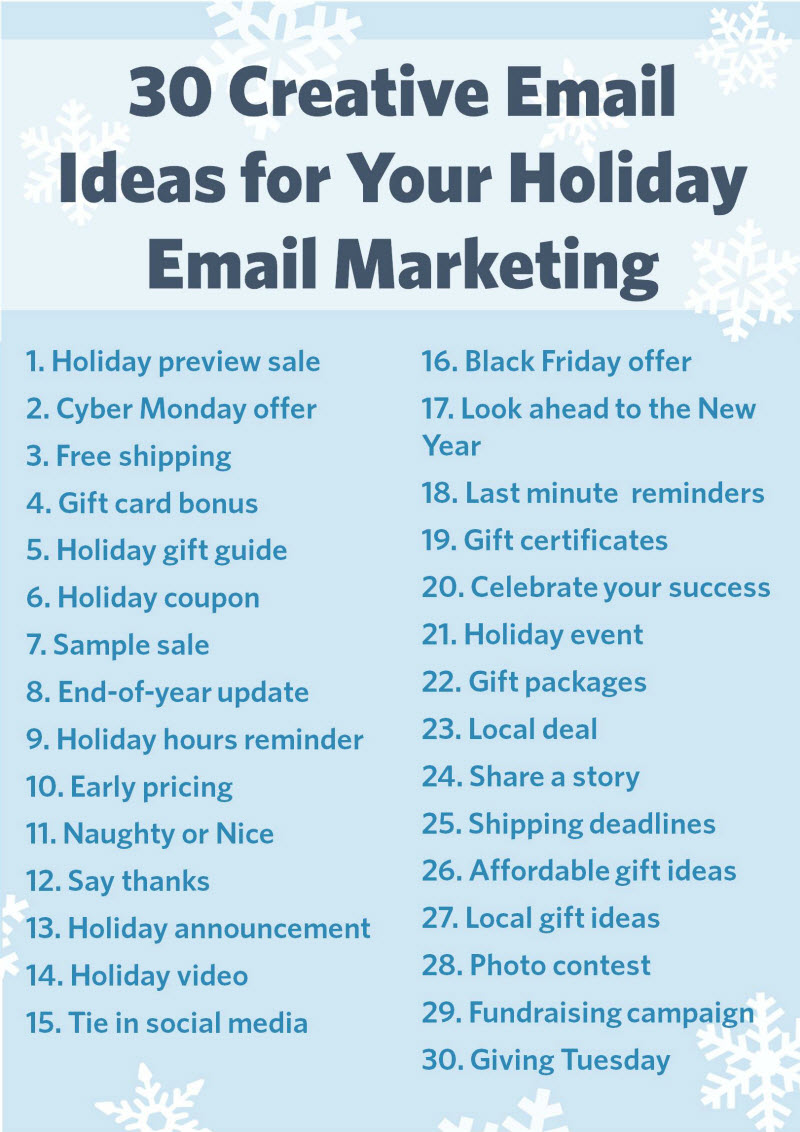 30 Email Ideas for the Holidays –  Holiday Email Marketing
If you're like a lot of small businesses, email marketing will play an important role in your promotion plan this holiday season.
With email marketing you can create a series of timely messages to announce your holiday plans, remind people about important dates and deadlines, and thank people for shopping small during the holiday season.
You can connect with potential customers across their different devices, and reach them in the place they are going every day — the inbox.
As you start to plan your holiday email marketing, you'll want to think of ways to make your emails stand out during this busy season.
To help you get started, we compiled a list of 30 creative holiday email ideas.  Check it out here on our Constant Contact website blog.
Not all of these ideas will work, but they should give you several ideas.  Talk to us about how Red Mango Marketing can help implement these programs for you.