Rock Your Holidays with a Great Promotion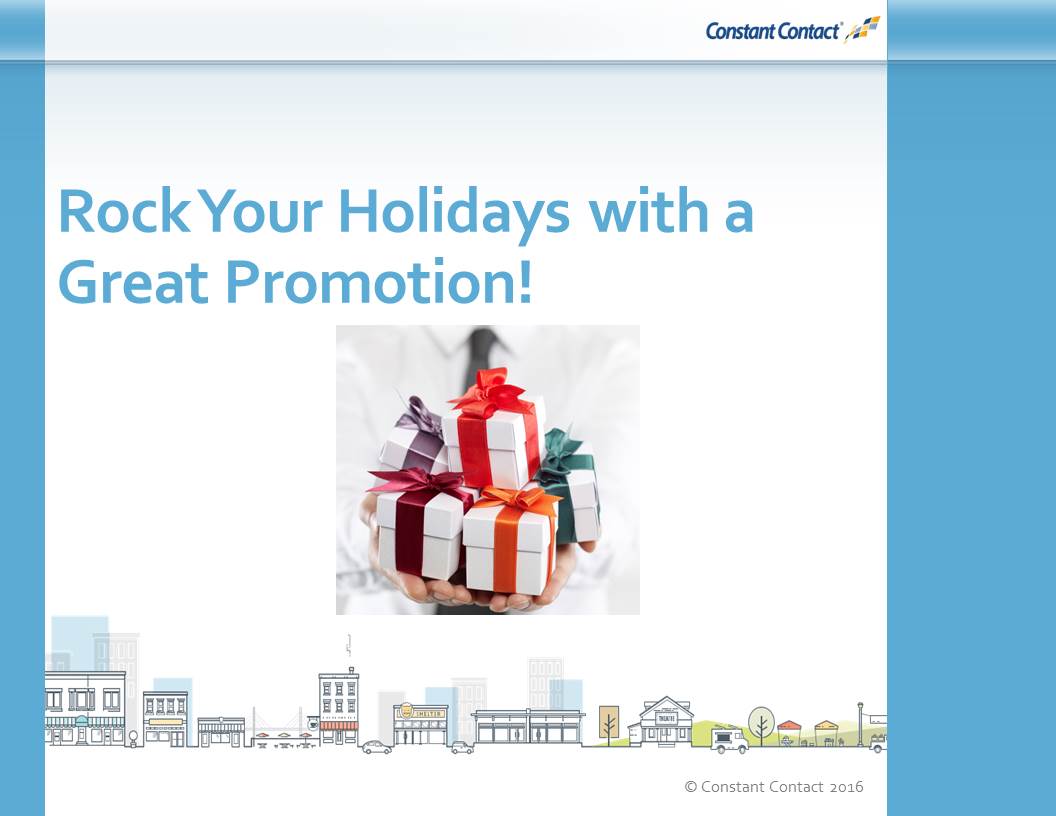 Holiday spending and sales are going to be UP – so take action now to make the most of the months ahead & ROCK the Holidays —
You'll learn:
– How to Create a Plan – with clear & measurable goals
– Select just right Offer for audiences
– Select/create just the right lists (check it twice? you bet!)
– Ways to make your offer POP! — especially on mobile
– How to take it Social & make it Shareable
– Specific "how-tos" for every kind of campaign: deal, donation, downloads and more Join us for this lively, information-packed event just in time to help your (and your customers') Holidays ROCK!