How to Use Instagram Ads to Drive Results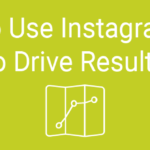 If you've made it to this page, you've probably heard of Instagram, right? No surprise there: A half a billion people worldwide access the platform on a daily basis.

And, of all internet users — literally everyone connected to the internet — more than 37% of us will check Instagram at least once a month.

So, as a business owner or nonprofit marketer, you're probably keen on figuring out how you tap into all that activity to grow your business or do more for your cause, yes?

Well, you're in luck. We're here to tell you how to create Instagram ads, run them efficiently and effectively, and understand the results.

How to run ads on Instagram
Running ads on Instagram is easier than you'd think, but often people stop before even trying it because they are intimidated (and because there are so many ways to go about it). You can create them right from your phone, from within Facebook, or, if you're a Constant Contact customer, you can run Facebook ads and Instagram ads right from your dashboard.

While you're designing your next email, Google ad, or landing page, at the same time you could be spinning up an Instagram ad!

Regardless of which tool you use, you're going to want to pre-plan by asking yourself two questions:

What story do I want to tell? (e.g. what do I want to show in my ad — Instagram is a very visual platform, so spending time on developing the artwork is key).
Who do I want to reach? (e.g. who is really in-market for my product, service or cause, and, on a limited budget, how can I reach the most-qualified people)
So, let's get started.

The best marketing images and videos can be shot right from a phone these days, so just start recording and snapping away, and see what you come up with!

#ProTip: Zooming in on something is often better than zooming out, when it comes to images and video for Instagram. Remember, most people will see your ad on their much smaller mobile screen! Here's an example of the Luke Adams Glass Blowing studio that Constant Contact featured on our page for inspiration.

Once you have your own creative ready to go, it's time to dive into creating the ad campaign targeting and budget.

For those who are Constant Contact customers, log into your account and create a new campaign. There you'll see the option to create ads.

If you're not already a customer, sign up for our 60-day free trial and start using these great social advertising features today!

How to build your Instagram ad
From your dashboard, building ads is a relatively quick, five-step process:

Connecting and selecting your social pages

Here's where you will add access to your Facebook and Instagram pages and then select those pages to use to publish the ads.

Designing your ad

Writing your ad copy
Selecting images or videos
Adding a call-to-action button and destination (your website, for example)

Building your audience

Selecting from Facebook and Instagram data to create a custom audience, or…
Uploading your own data to create lookalike audiences.

Setting your budget and schedule
Confirming your ad details and publishing!
Want step-by-step guidance on this process? Make sure to check out our Knowledgebase article on creating Facebook and Instagram ads.

And here's another #ProTip too: You don't actually need an Instagram profile to run ads on Instagram! As long as you have a Facebook page, you can run ads on Instagram using that profile. But, we'd recommend having an Instagram account if you're going to be active there. Here's what you need to know if you're just starting an Instagram account.

How much to spend on Instagram ads?
In step four of the process above, you're asked to set your budget for your ads, but how much is enough? Can you compete alongside the big spenders even if you have a small budget?

The answer: Of course!

The beauty of Instagram and Facebook advertising is your ability to get hyper-targeted and find just the audience you want and enable you to reach a subset of that audience regardless of budget size. If you're an average business, you probably don't need to reach a million people with your next Instagram ad. Instead, find the few thousand near you who might actually come into your store, or who might actually donate to you online, and get them.

In the example above, you can see how easy it was to find people between the ages of 23 and 40, who live within 10 miles of Poughkeepsie, NY, and who had interests in bakeries.

So, how much do you need to spend to reach that 5,000-person audience? Unfortunately, like a lot in online marketing, it will depend on a few factors. But you don't want to spend the bare minimum or set your budget too low, as you're competing against other advertisers for the same eyeballs.

While there are minimum spends on Facebook and Instagram — between 50 cents and $2.50 a day, depending on whether you're looking for impressions or clicks — you probably want to start a bit above those levels to get a read on if you're being successful or not. My rule of thumb, if you can afford it, is to start with a campaign of at least $100 over the course of a month. You can certainly start with less if needed.

With that example audience of 5,000 people, your $100 budget will get you a good chunk of those people. It's near impossible, however, to tell you exactly how many upfront. Your mileage may vary based on the exact makeup of your audience, creative, time of year and your competition for those customers. But, once you've run through your $100, you'll get a ton of data about impressions, clicks and unique reach, which will help inform how much you might need for future campaigns if you want to reach more (or even fewer) people.

Testing (and learning) is one of the big reasons I don't recommend spending much more than $100/month right out of the gate. If you do have more budget to play with, spread the money out across a few test audiences or different creative executions, rather than putting a large chunk of money toward one concept upfront. This will also get you better data about what resonates with which audiences, and then you can add more fuel (e.g. money) to those winning fires.

And, of course, you can stop your campaigns, decrease or increase the budgets, or add new creative to your existing campaigns any time after they are live directly in Facebook's Ads Manager.

Analyzing the results of your Instagram ads
So, about that data. Now that your Instagram ad is up and running, how do you know if it's working?

Right from your Constant Contact dashboard, you can see some of the results of your Instagram ad, from impressions and clicks to the cost-per-click that you generated. But all those ads are synced with your Facebook account, so you can also navigate directly to Facebook Ads Manager and see even more details about how those ads performed — in particular, I recommend looking at unique reach, which is how many individuals in that 5,000 audience pool your ad was served to.

What constitutes a "successful" ad campaign on Instagram varies by business and is very much "in the eye of the beholder." If you operate a bakery and are just looking to get more people in the door who spend $10 each, you probably want a cost-per-click of around $1; if you run a marketing consultancy, where each client gets you hundreds or thousands of dollars, then maybe a cost-per-click of $15 or more is actually OK.

Ultimately, success on Instagram will be what you make of it.

But if you've got a $100 and an hour or so, it's much less difficult and intimidating to run Instagram ads than you probably imagined. Jump in. Try different things to find what works for your needs and get more awareness for your business on Instagram today.

Ready to do more business with email marketing?
Start your free 60-day trial today.
The post How to Use Instagram Ads to Drive Results appeared first on Constant Contact Blogs.
Comments are closed.