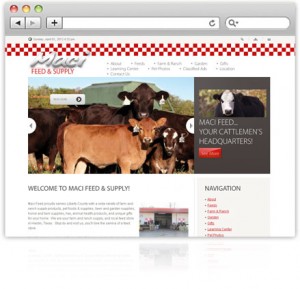 Located in Hardin, Texas this Feed and Ranch Supply store has been around for many years.  The website, newsletter and social media program are generating many visits and inquiries to the store.  Folks are signing up online for events and their newsletter distribution is growing quickly.
Our latest projects
Testimonials
Since using Red Mango Marketing our events have grown dramatically. We've received coverage in the major metropolitan newspaper which resulted in thousands of folks attending our events. Ark Country Store is now considered industry expert for continuing education in the agricultural marketplace.

We have a steady stream of folks to our website, and our customers are more aware of store happenings, specials and products, which results in increased sales and return customers.