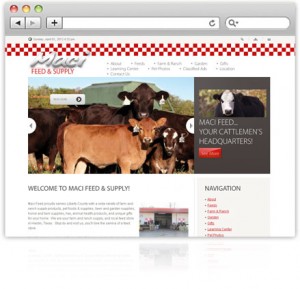 Located in Hardin, Texas this Feed and Ranch Supply store has been around for many years.  The website, newsletter and social media program are generating many visits and inquiries to the store.  Folks are signing up online for events and their newsletter distribution is growing quickly.
Our latest projects
Testimonials
Customized marketing for small businesses, it doesn't get better than this.

We focus on our business and Red Mango Marketing focuses on helping us grow and market our business, keeping our customers informed and engaged.